Hi all
I'm trying to print out sticky labels for a world war 2 wargame I'd like to play. When I set the text alignment in the Office 2007 word document to 'Centre', the text looks fine, but when I print it out, this happens: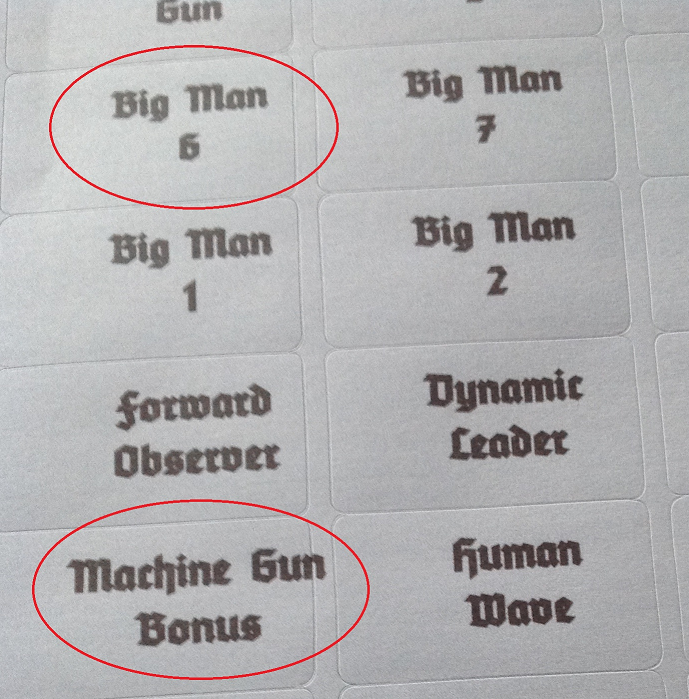 As you can see, the text has shifted over to the right, and in one case it's even bled over the right hand side of the sticky label.
I'm using an Epson Stylus SX200 and I can't find any printer settings to remedy this.
Any suggestions?
Thank you