Mac OS Catalina 10.15.6
Google Chrome Version 85.0.4183.102
I was having some issues with Airprint and decided to remove and reinstall my Epson WorkForce 545 printer drivers. After completing this task, I noticed Google Chrome browser no longer "sees" the Epson printer. The other two printers I have installed are visible, though. (These are off-site and not printers I use frequently.)
I am able to see and print from the Epson in every single other program on my computer. This problem seems to be specific to Chrome. I have updated my OS, Chrome, and printer drivers to their most current versions. Due to issues with Airprint, I connect the printer to the computer by USB.
Here is a view of what I see when I go to Print through Chrome. The two other printers are visible, but not the Epson.
This printer is installed, though. Here it is in my Printers: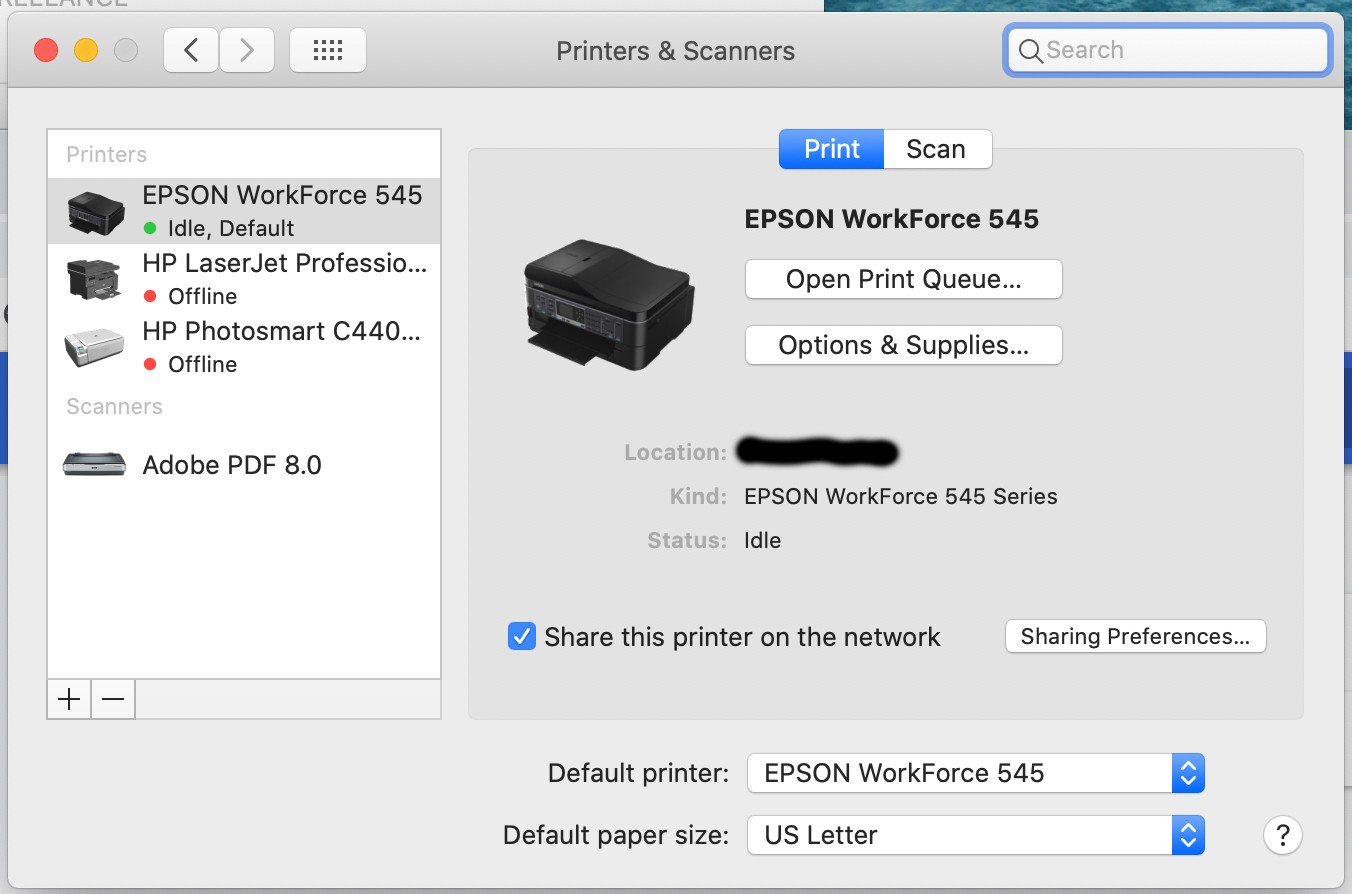 Any help appreciated.